PenHero 365: Duo-Fast Pocket Stapler
by Jim Mamoulides, January 22, 2010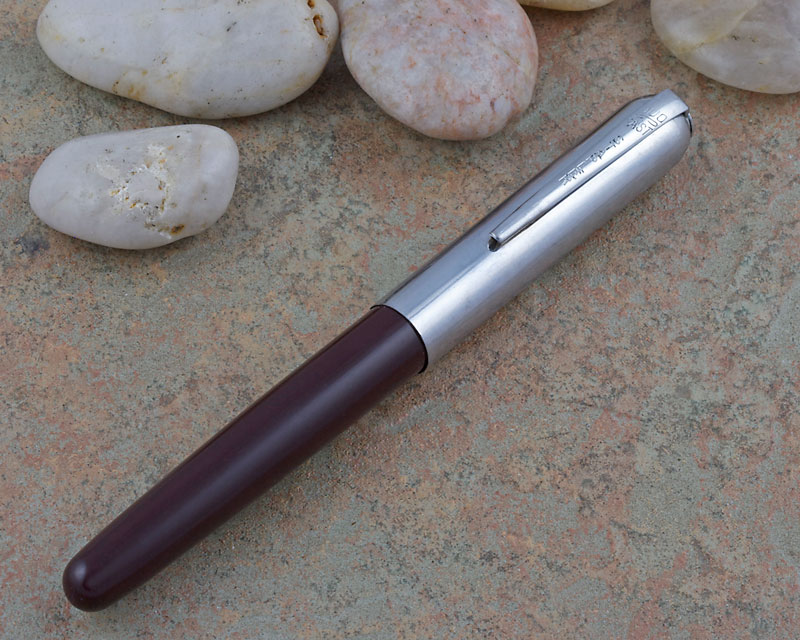 Duo-Fast Pocket Stapler closed

I thought about holding this review until April 1, but I had found out enough information on this novelty item that I decided to go ahead and post it. This was another unusual find from my trip to New Bern. When I first picked it up, I thought, "Wow, this is a heavy pen." When I pulled the cap off, I literally started laughing out loud. What the heck is this? The clip has the answer: Duo-Fast Stapler.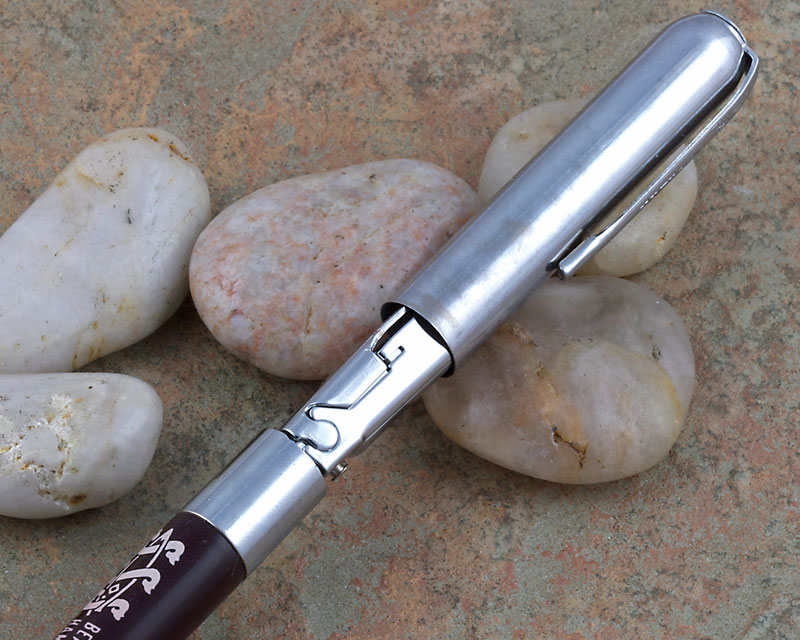 Duo Fast Pocket Stapler with the cap partially drawn
Duo-Fast was originally the Fastener Corporation, founded in 1937, and manufactured hand-held staplers and fasteners. As with many other companies, the brand became so important to the company's identity that they changed the name to Duo-Fast. The Duo-Fast Pocket Stapler was designed Henry L. Imelmann to look like a fountain pen and was manufactured from the early 1950's into the 1970's. It was sold primarily as a promotional item with the customer's imprint on different solid color barrels, as with this example. They were presented in a boxed set along with a box of 1,000 tiny 1/4 inch wide staples.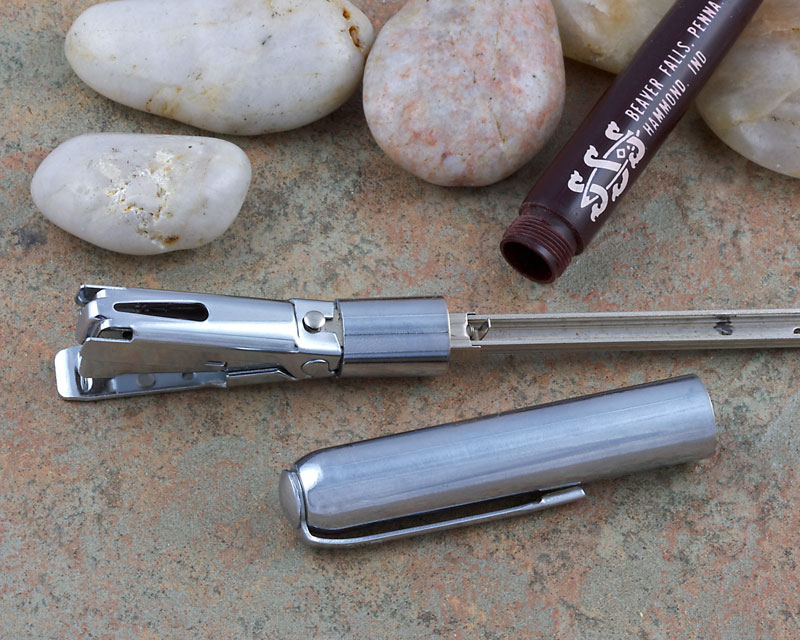 Duo Fast Pocket Stapler open showing staple tray
Mine didn't have any staples in it, much less the box and refills, so I can't much give a review on how it works, other than it would be cool to have this handy to whip out whenever a staple emergency appeared. Need to hem a skirt or trousers? No problem! I have my trusty Duo-Fast Pocket Stapler right here! How many contestants on Project Runway could have been saved if they just had this little gem?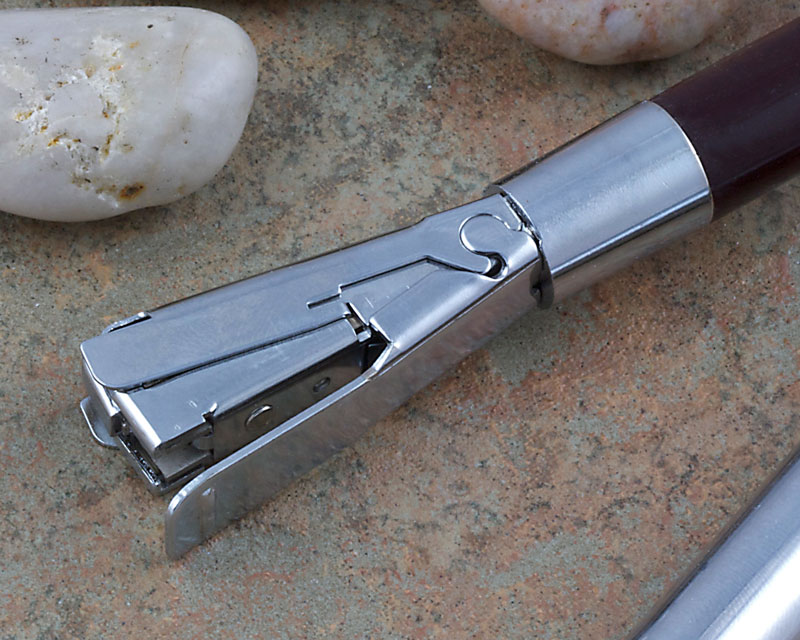 Duo Fast Pocket Stapler detail
This Duo Fast Stapler is the same size as a standard fountain pen, but much heavier, weighing 1.3 ounces and being 5 1/4 inches long with the cap on. I really can't imagine using it posted. The cap and all the innards are stainless steel and the cap is quite heavy.
There seem to be one of these on eBay every now and then. Apparently there are enough of them out there that they don't command a high price. If you really want one, try and get the complete boxed set. At least you'll have staples and be able to actually use it!
---
Discuss / Recommend what you read on PenHero.com
Follow us on Twitter: PenHero
Add a link to PenHero.com on your blog:
(Copy & paste code)
Please only use the photo provided. Use of other photos requires permission.
The provided link photo will change as we update the site.

Comments on this article may be sent to the author, Jim Mamoulides
PenHero.com Bibliography