PenInHand - Musings on the Hobby
Details, Details
by Jim Mamoulides, July 31, 2003

Taking a holiday gives one a chance for perspective. Sometimes the smallest details are the most interesting. Like the wavy lines in the Parker 61 Waterdrop pattern, or the retro lettering of the Parker name.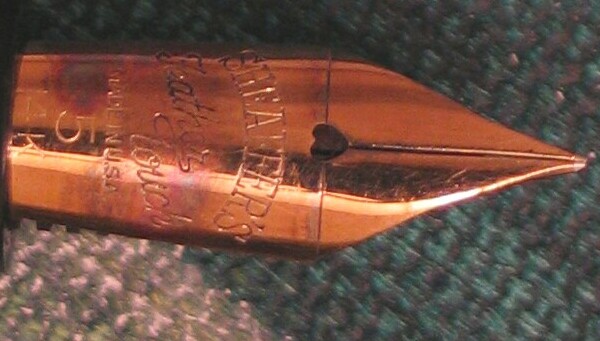 Or contemplating the heart shape in the Sheaffer FeatherTouch nib.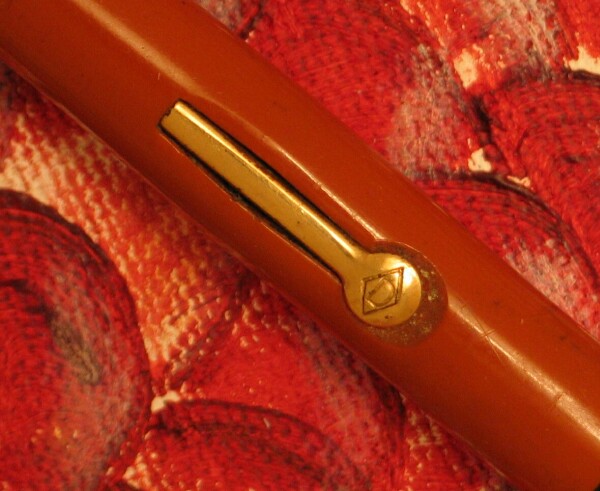 Or discovering the D in a diamond that makes that red ringtop a Diamond Point lever.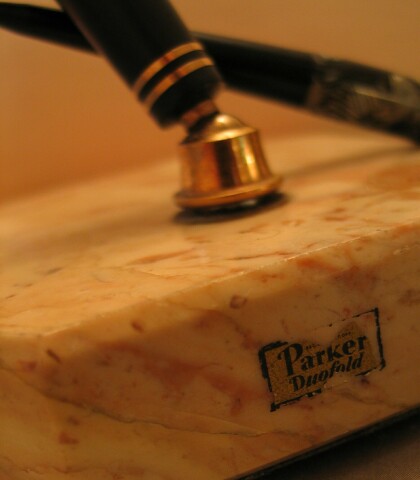 Finding the remains of a Parker Duofold decal on a marble desk pen base sitting on the shelf in that antique store.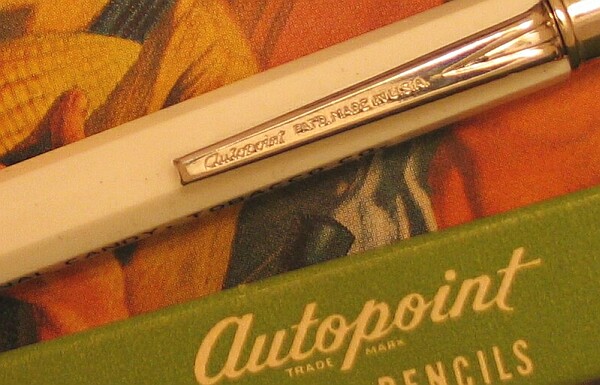 Finding the tiny Autopoint logo on a huge Autopoint pencil, almost overshadowed by the patent statement.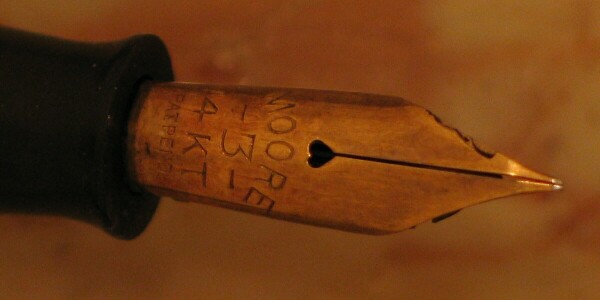 Noticing the nib number on that Moore desk pen.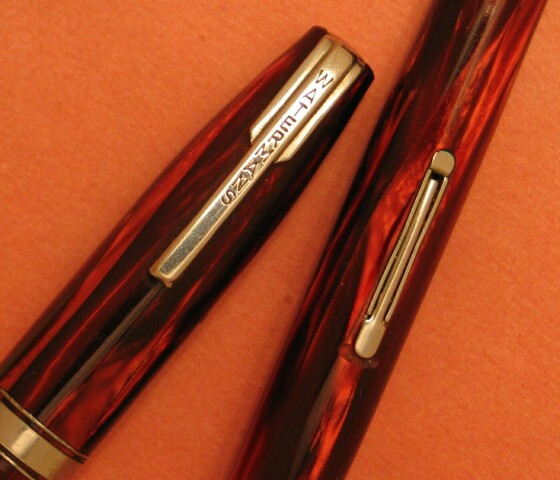 The vivid color of a 1940s Waterman ladies pen.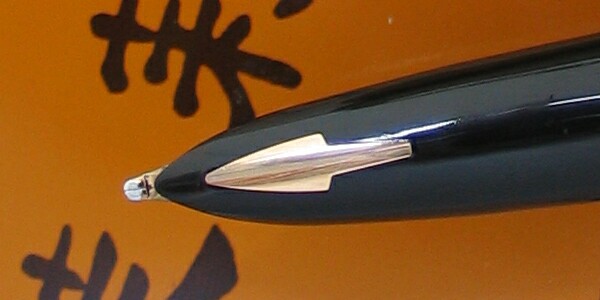 The surprising size of a double broad Parker 61 nib.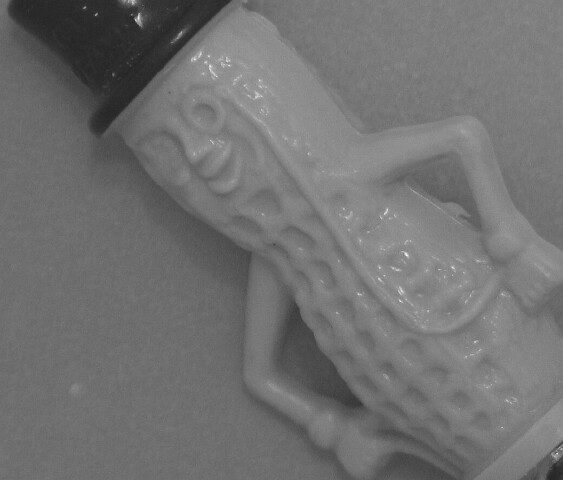 Finding a silly Mr. Peanut pencil out antiquing with your wife.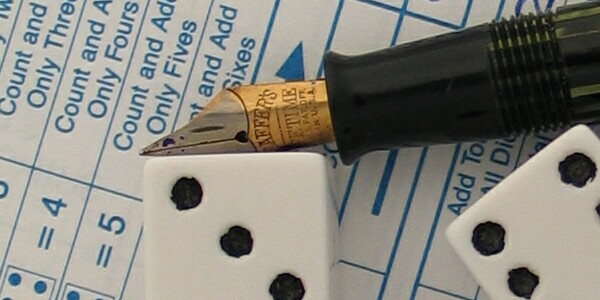 Playing Yahtzee with a late 1930s Sheaffer Balance on the porch of your family's summer camp. A day that started and ended with lots of family time.
What's the most important detail?
Spending time with the most important people, your family.
---
Discuss / Recommend what you read on PenHero.com
Follow us on Twitter: PenHero
Add a link to PenHero.com on your blog:
(Copy & paste code)
Please only use the photo provided. Use of other photos requires permission.
The provided link photo will change as we update the site.

Comments on this article may be sent to the author, Jim Mamoulides
PenHero.com Bibliography