PenInHand - Musings on the Hobby
Late!
by Jim Mamoulides, May 31, 2004
The White Rabbit checked his watch and looked at me, rather perturbed, "You're late! And people talk about me!" Each word emphasized with a hard thump of his foot.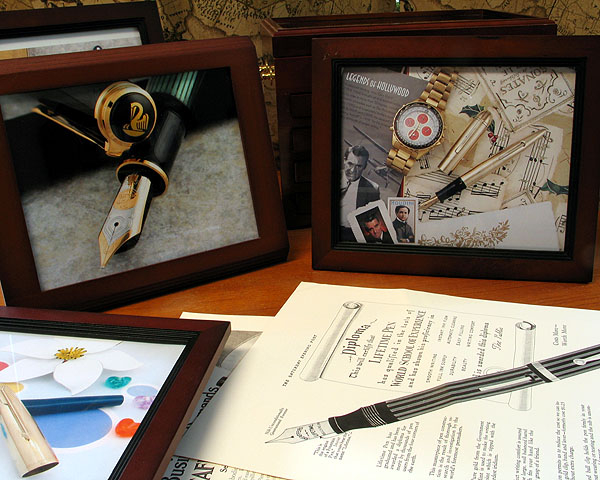 Definitely the story of my May this year. What a month! "May day!" The fact that I'm posting my May PenInHand almost in the middle of June says much about the hectic month it was.
The Really Big Shew
First there was the Raleigh Pen Show. That should have been simple and fun. A nice weekend to see pen friends and play with lots of pens. Actually, it was a lot of fun, and I did get to see pen friends and play with lots of pens. It was the show prep and the recitals and family events that all converged on me that weekend that nearly killed me!

The build up to the show started when I decided to get a table and set up. I also took on the responsibility for the show website, which was fun to do. But I failed to limit myself to simply keeping up the website and bringing a few pens to sell.
No, I wanted to bring pictures, and calendars, and eBooks, and new pens, and whew!
What? No pictures from the show? I didn't bring my camera!
I did get some ribbing from some English majors in the pen community that pointed out that "1st Annual" isn't proper. Let's hope for a 2nd annual!
Coming To A Theater Near You
Starting this June, we're branching out. New frontiers. New horizons.
eBooks - The Sheaffer Snorkel Guide, first in a series of "field guide" eBooks, is now available. These short, but detailed guidebooks will be downloadable, and will be designed to be viewed on your computer or printed on your inkjet printer. They will focus on field identification of different models of pens. I started with the Snorkel, mostly from a personal preference, but I have also noticed that many collectors confuse the different Snorkel pen models, so I hope this guide will help sort them out.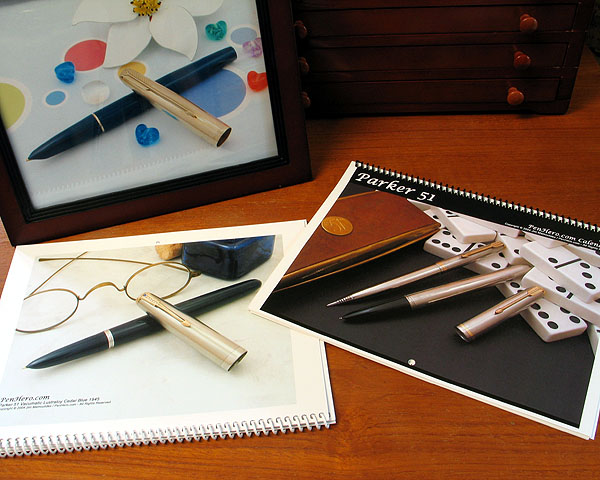 Calendars - The first 2005 calendar in the series is being reviewed for print quality and should be available by the end of June. I've had the chance to photograph many unusual Parker 51s, so this calendar should appeal to those who favor that model. Getting the calendar out the door is proving to be very interesting. The line will include the Sheaffer Balance and Snorkel pens. I'm toying with a Visofil calendar. Anyone have a blue one?
More Photo Prints and Cards - Many of the jobs I've worked recently have produced a lot of work that I think look very nice framed. The photo print and card store will be getting more additions each month, including signed and framed works.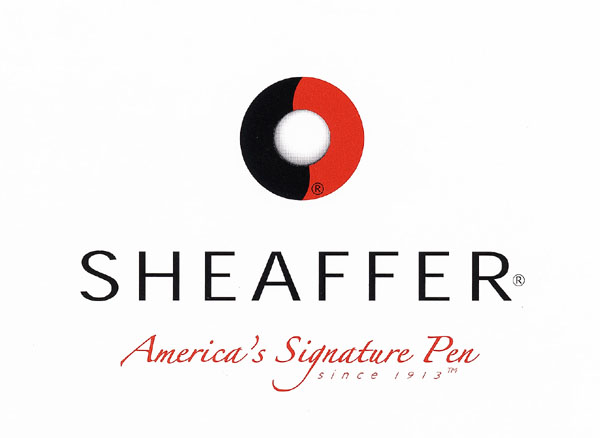 Sheaffer Pens - We signed up to be an authorized Sheaffer dealer, so we're opening up a Sheaffer pen store, with the current lines as well as closeouts. Once we get the store fully operational, we'll also offer a newsletter with special deals as Sheaffer rolls them out. More on this decision below.
Print On Demand
Getting anything printed is a non-trivial exercise. Let's talk calendars for a minute. The traditional way to get a calendar published is to haul your stuff over to a print shop and get them to quote the job for you. How many calendars do you want? The low end answer better be at least five hundred, because anything fewer than that and you'll be selling them at cost. In fact, there's no real significant price break until you get to about 2,500 calendars. Do I really want to try and sell 2,500 calendars?
There are several places that offer "print on demand" services. This is an interesting concept. Basically, you put together your work, save it as a PDF file, and upload or mail it to the printer. The printer hangs a for sale shingle on their website for your work, and you're in business! People go to your web page on their site, and click and buy. This actually works ok, but you're not going to get rich doing this, as the website is not investing anything in promoting your product like a real publisher would. The royalties are decent, but you are left to do all the promotion. Simple, fast, and great for eBooks, though.
I've tried both ways and gotten samples. We'll see what works best. Calendars should be available on-site by the end of June. eBooks are already starting to appear, with the Sheaffer Snorkel Guide available now.
Sheaffer Is The One Pen To Have When You're Having More Than One!
Just to add to an already busy month, we decided to become an authorized Sheaffer dealer. I was one of the many unhappy people that groused when the announcement was made that the Fort Madison plant would be closed in two years. Rather than complain, I decided to do something about it. So, I enlisted. I'm now in the Sheaffer army.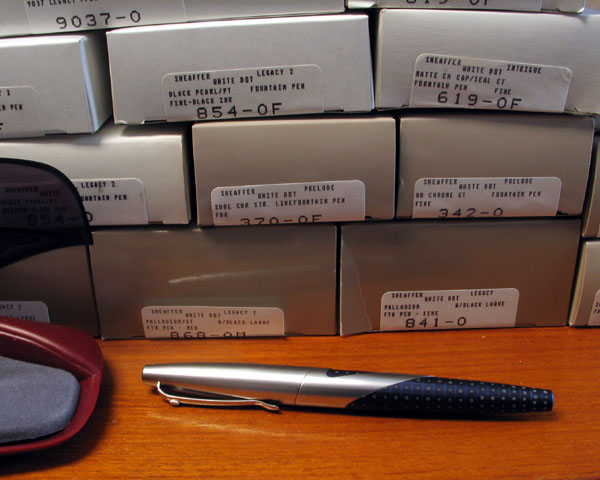 I wasn't actually interested in being a dealer for any pen products until the announcement. I'm very happy researching and reviewing vintage and modern pens and then photographing and writing about them. I buy and sell enough pens to pay for the bandwidth I use, but this is a new phase.
I worried a bit over becoming a dealer. I was concerned that any articles I wrote on current Sheaffer pen models might be perceived as biased. I am biased when it comes to Sheaffer. I like Sheaffer pens and have more of them than anything else. If you visit this site, you may have already drawn that conclusion. That's probably not a problem, unless I start gushing over everything new they make. If you see that, let me know. Please!
There are many Sheaffer pens that I really like, and only a few I really don't. The ill-conceived Stylist and TRZ models leap immediately to mind. Ugh.
I do have a promise to make. Any articles on current Sheaffer models will be warts and all. They will also be full disclosure that I'm a Sheaffer dealer. It's the least I can do.
The current crop of Sheaffers are all really good pens. I use them myself. I keep a modern Prelude inked all the time. The Legacy is a great pen. Especially the medium.
Sheaffer is a great American company. I'm doing my part. Think about them again.
---
Discuss / Recommend what you read on PenHero.com
Follow us on Twitter: PenHero
Add a link to PenHero.com on your blog:
(Copy & paste code)
Please only use the photo provided. Use of other photos requires permission.
The provided link photo will change as we update the site.

Comments on this article may be sent to the author, Jim Mamoulides
PenHero.com Bibliography