Pen News
---
Featured Product Announcement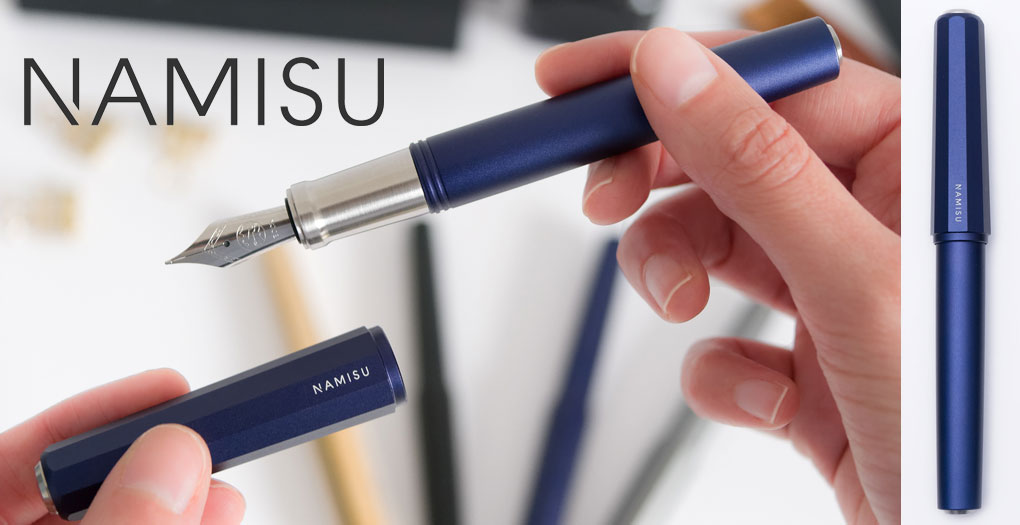 Namisu Unveils the Ixion Minimalist Fountain Pen 2017
A modern fountain pen with a minimalist design
---
Have your product announcement posted or your article linked on PenHero.com
Please contact us by clicking this email link.
News Article Links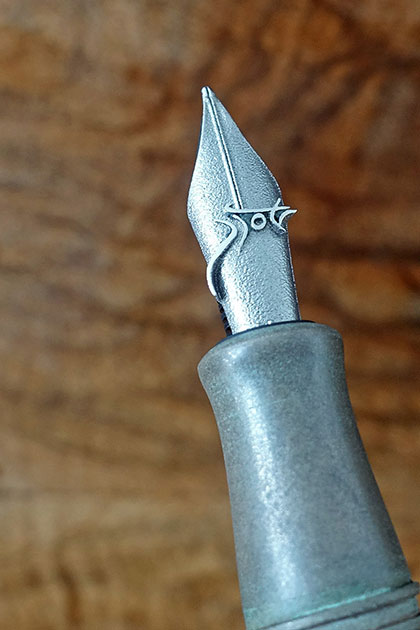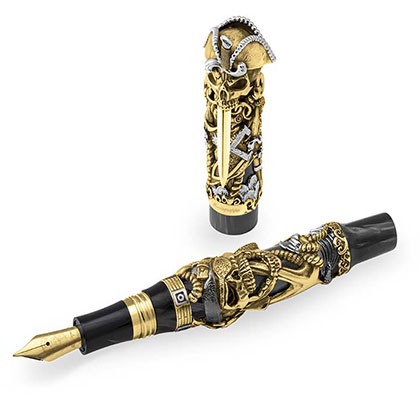 Product Announcements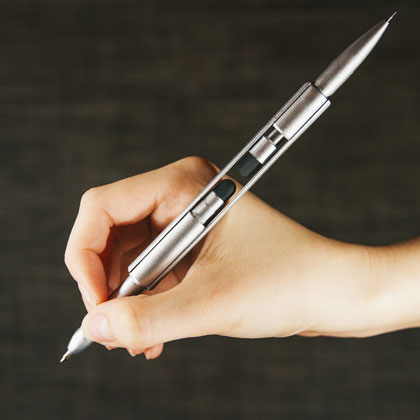 Plenty Pen: 4-in-1 Pen with Plenty of Features 2017 May 6, 2017
Write, draw, erase and use a stylus: Just flip it!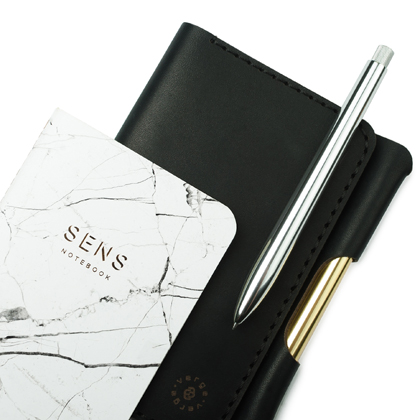 Sens minimalistic pen by Verge 2017 PenHero.com, April 1, 2017
A new minimalistic pen + notebook + leather cover combination.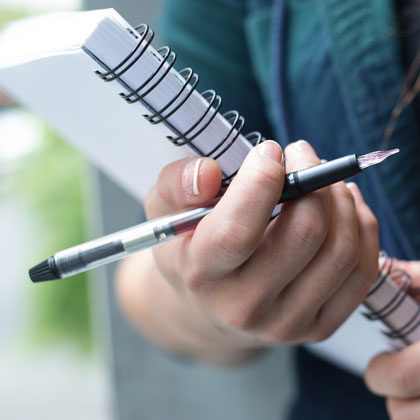 Wink Pen First Edition Fountain Pen 2017 PenHero.com, January 22, 2017
The Wink Pen was born from the desire to create a sustainable alternative to the everyday writing utensil. While the basis for the branding, WINK, was originally derived from the concept of using "wine as ink," the pen can actually be loaded with virtually any liquid that possesses a staining property.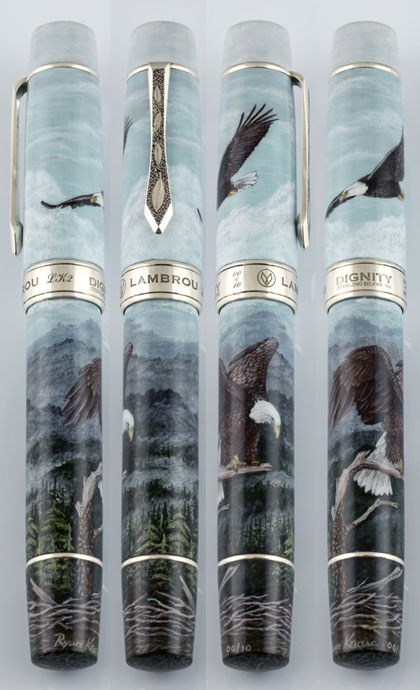 Lambrou Pens LK2 Dignity 2016: Soar with the eagles!
The new Lambrou Pens LK2 Dignity is an exciting and unique Art Pen, created through the positive working relationship of three dedicated men of the Lambrou Pens working group, Andreas Lambrou, Ryan Krusac, and Paul Rossi.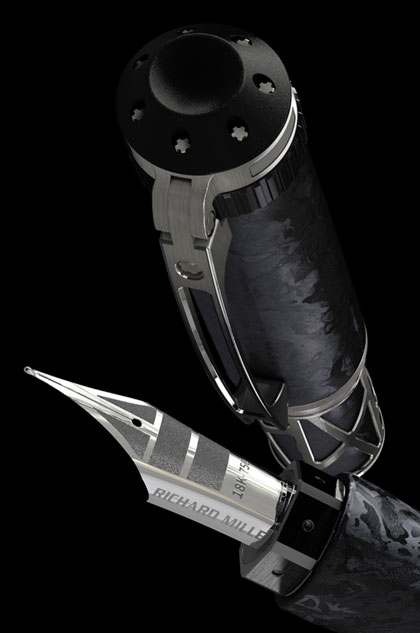 Richard Mille RMS05 Mechanical Fountain Pen 2016
Richard Mille RMS05 Fountain Pen 2016, Company Website Link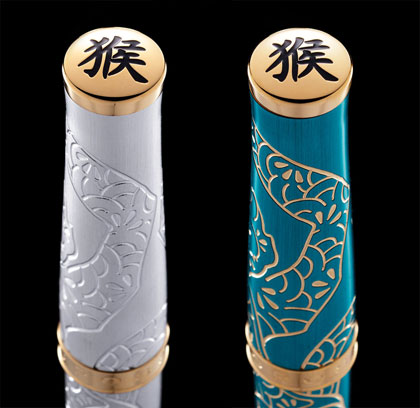 Cross Year of the Monkey Special Edition Collection 2016
Cross announces The Cross Year of the Monkey Special Edition Collection, honoring the majestic yet endangered golden snub-nosed monkey of Southwest China and available in either Tibetan teal or brushed platinum plate.
Porsche Design Tec Flex Gold Special Edition 2015
This autumn a special edition of the well-known and popular product series Tec Flex will light up the showcases of every retail store. In a one time production Porsche Design produces the extraordinary Tec Flex in a golden version.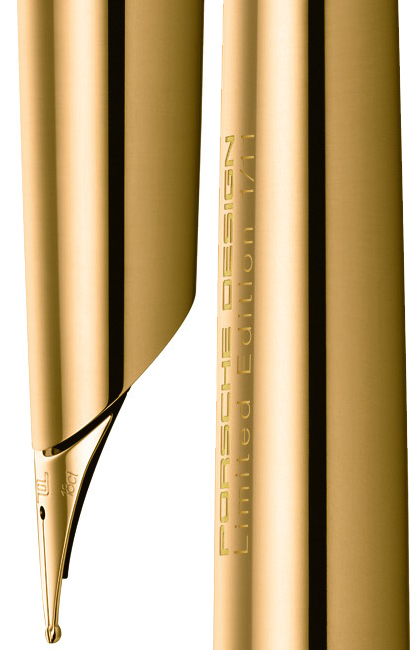 Porsche Design Solid Gold Limited Edition 2015
The Porsche Design P'3135 Solid Gold Limited Edition fountain pen is one of the most exclusive writing tools. The pen is strictly limited to eleven pieces worldwide and milled out of a single piece of solid pure 14 karat / 585 karat gold.
PenHero on Social Media




---
Pen Show Calendar
Updated as of February 26, 2018!
March, 2018
---
Marriott Inner Harbor Camden Yards
Baltimore, Maryland, USA
Doubletree by Hilton Hotel
Cambridge, UK
Calico's Restaurant
Kingman, Arizona, USA
Hotel Montblanc
Barcelona, Spain
Crowne Plaza Little Rock
Little Rock, Arkansas, USA
Leonardo Royal Hotel
Köln, Germany
Florence Pen Show
March 24, 2018
NH Hotel Firenze
Florence, Italy
April, 2018
---
Wyndham Atlanta Galleria
Atlanta, Georgia, USA
Crown Plaza Hotel
Chester, UK
Hofstra University Student Center
Hempstead, Long Island, New York, USA
May, 2018
---
Chicago Marriott Northwest
Hoffman Estates, Illinois, USA
Kino Kosmos
Katowice, Poland
Tafelhalle Theatercafé
Nuremberg, Germany
Hilton Garden Inn
Raleigh, North Carolina, USA
Click here for links to all 2018 shows!
---
Industry Changes
Esterbrook: Classic pen brand brought back from the dead Devin Loring, USA Today, February 5, 2015
A.T. Cross Acquires BIC's Sheaffer Pen Line PPAI Publications, August 26, 2014
PDF: A.T. Cross Company to Aquire Sheaffer BIC Press Release, , August 21, 2014
---
Google Pen News
Google Fountain Pen News - Google news search
---
Pen Company Stock Watch
A. T. Cross - Yahoo Finance
BIC - Yahoo Finance
Newell Rubbermaid - Owns Sanford, Parker, Waterman, Yahoo Finance
Pelikan - Pelikan International Corporation Berhard, The Star, Malaysia
Richemont - Owns Cartier, Dunhill, Montblanc, Montegrappa, Yahoo Finance
---
PenHero 2018 Calendars Now Available!
---
2018 Sheaffer Triumph Pens Calendar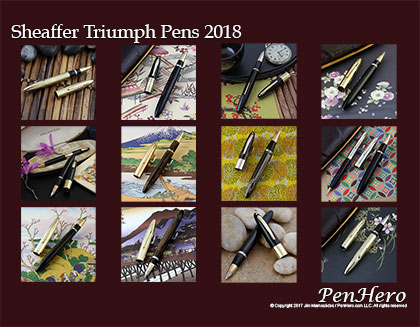 Now available for purchase on Lulu.com - click this link!
On January 1, 1942, Sheaffer introduced the new Triumph Lifetime pen line to its dealers and the first advertisements appeared in Life Magazine on July 27, 1942 featuring the new and innovative conical Triumph "Sheath-Point" nib. The new Triumph line was very different in look from the previous Balance pen lines, more pointed at the ends and at the nib. The new nib became an iconic Sheaffer design, and variations were used on pens through the 1990s. This calendar is a look at twelve early Triumph models from 1942 through 1947 from lever and vacuum-fil models through the top of the line Masterpiece pens.
2018 Sheaffer Snorkel Calendar
Now available for purchase on Lulu.com - click this link!
In 1952 Sheaffer introduced the Snorkel fountain pen line, which is recognized today as one of the most complex filling mechanisms ever made. The pen was supported with a heavy advertising campaign, proclaiming its clean "dunk free" filling and ease of use where only the filling tube touches the ink. It extends to draw in the fluid and withdraws when the pen is filled, leaving the point and barrel clean and free of ink. It's one of the iconic Sheaffer designs of the 1950s and this calendar gives you twelve of them to enjoy, one for each month of 2018!
2018 Conklin Streamline Pens Calendar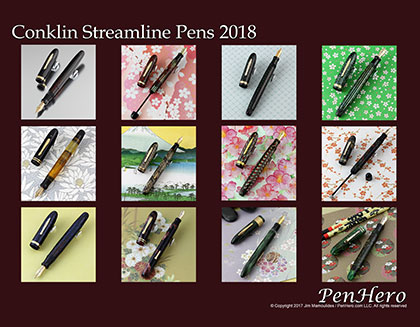 Now available for purchase on Lulu.com - click this link!
In response to Sheaffer's introduction of the streamlined Balance pen in 1929, Conklin and many other pen manufacturers found themselves scrambling to match it. The first Endura Symetrik, introduced in 1930, was essentially a rounded off flat-top Endura, having the same Endura nib and trim bands on the cap and barrel. Conklin introduced the Nozac, America's first piston-fill fountain pen, in 1931. These pens, and Conklin's All American and lever-fill models, were made in some of the most beautiful celluloids and faceted designs. With this calendar, you can take home twelve collectible Conklin pens from the 1930s and enjoy a new one each month!
---
2018 Art Pens of Japan Calendar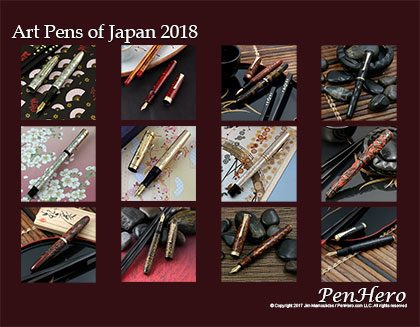 Now available for purchase on Lulu.com - click this link!
From the earliest appearance of fountain pens in Japan, Japanese artists have applied their unique decorating styles to these new writing instruments. Four styles are represented on the pens in this calendar: engraved silver and gold fill, including use of an acid treatment to give silver a matte finish, kamakura-bori, a decorative technique done by carving patterns in wood or lacquer revealing layers of color and then polishing to finish, raden, a maki-e technique using shell inlay on the urushi coated lacquer surface, and kawari-nuri, literally "free pattern," a decorative technique where the artist is free to produce any abstract pattern in the urushi lacquer, which is then over coated in clear urushi. The pens date from the 1910s to 1950s, giving a brief overview of how decorative techniques changed over time as well as the pen designs themselves.
---
PenHero Quarterly Q2 2017 Now Available!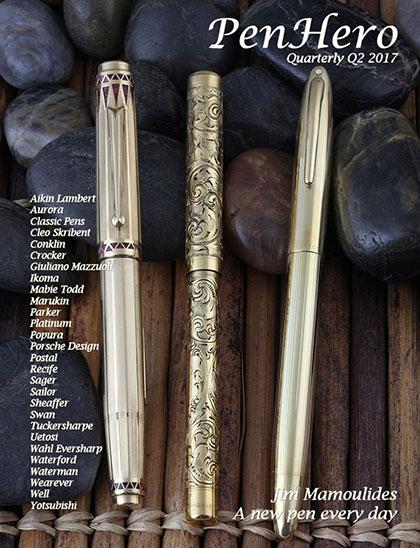 Read more about the new PenHero Quarterly Q2 2017
Now available for purchase on Amazon.com - click this link!
Now available for purchase on Lulu.com - click this link!
PenHero Quarterly features a new pen every day! Written and photographed by Jim Mamoulides of PenHero.com, the 100 page 8.5x11 inch perfect bound paperback book features 91 full color pages, each with large photos, including a history and description of some of the most unusual and valuable pens in the world.
---
Interact
Contact us:
Click here to send us an email!
Pen Clubs
Pen Forums